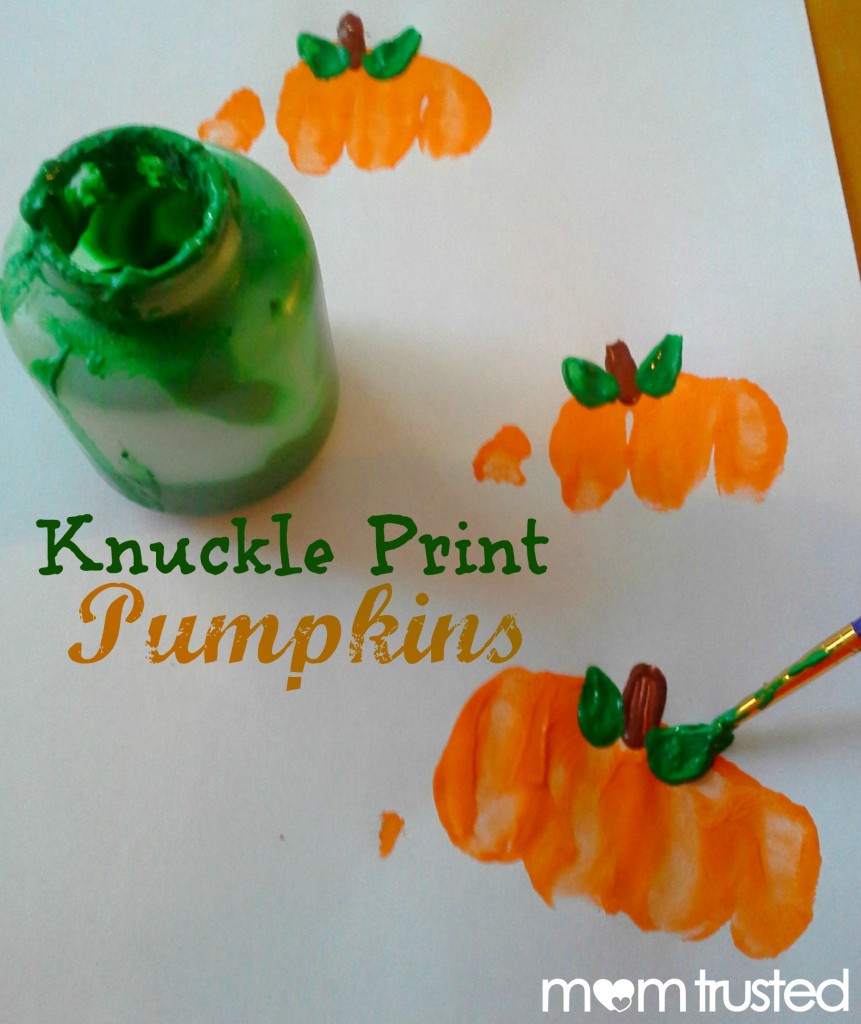 While I'm a huge fan of keepsakes involving children's handprints and footprints, I wanted something different from the standard ghost footprint typically done this time of year. When I came across this idea on the Pinterest, I decided to give it a try. I was worried that my 3-year-old would have a harder time with it since she had to make a fist instead of simply placing her hand or foot on a piece of paper, but she had no issues at all (keeping still why mommy takes pictures as she does it….well, that's a different story!). I did help her do the project, but I'm sure older children would be able to do it independently. I've to to say, they turned out really cute! I decided to make several and put them in frames. Now I have a great addition to my fall decorations, as well as a great gift for the grandparents for Thanksgiving (as opposed to the traditional Turkey handprint).
Here's what you'll need to make these adorable keepsakes: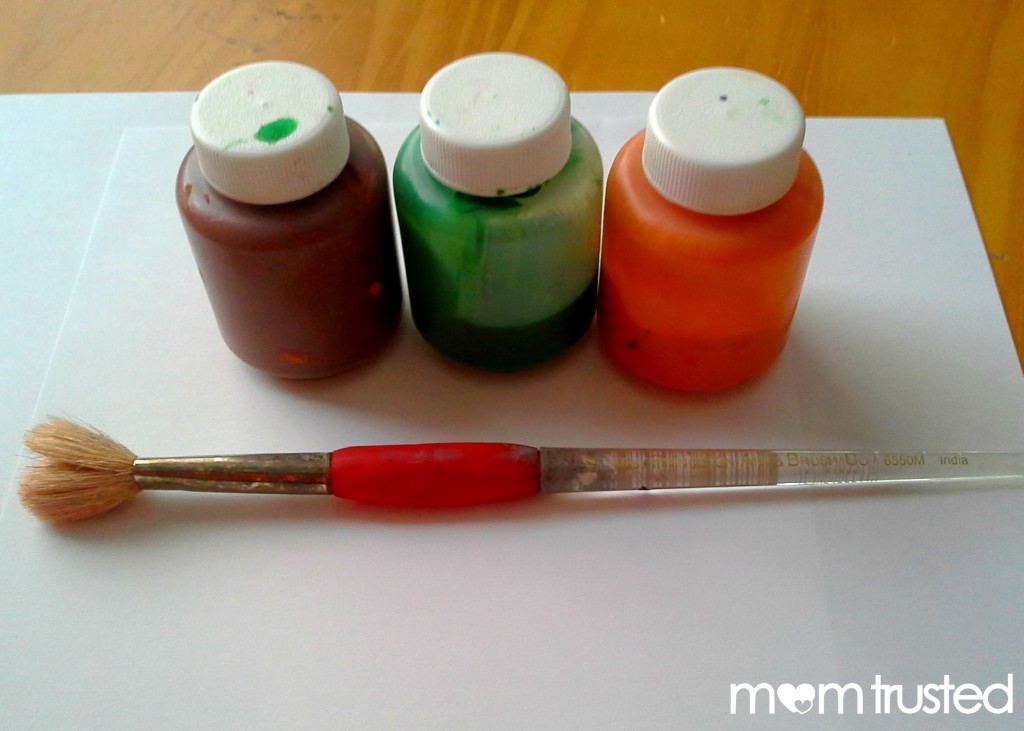 Materials:



Orange paint (brown and green optional for stems and leaves)


Paintbrush


Paper


Green marker


Frame (optional, but they DO make super cute gifts!)
Step 1: With the paintbrush, paint your child's hand from the first knuckle to the middle of their finger with orange paint.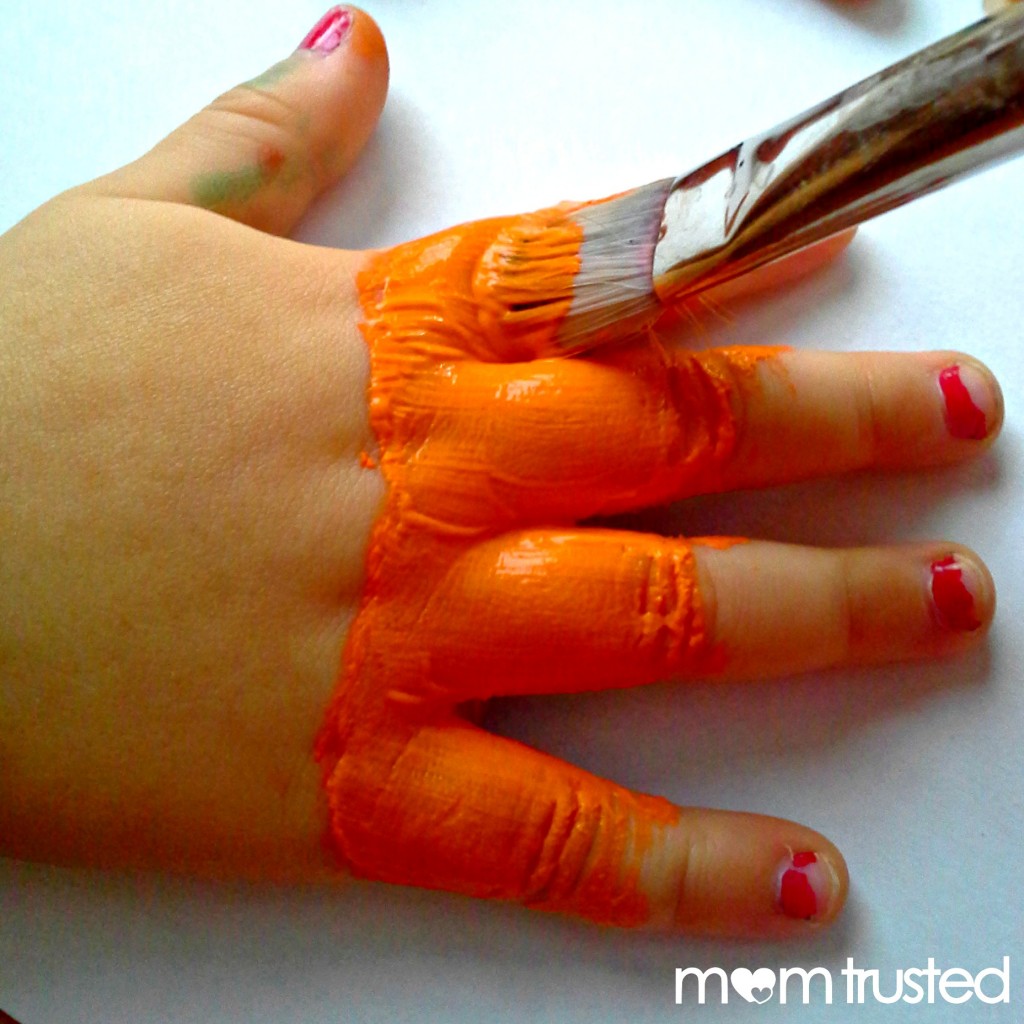 Step 2: Have your child make a fist. With hand in fist, press the painted part of the hand onto the paper.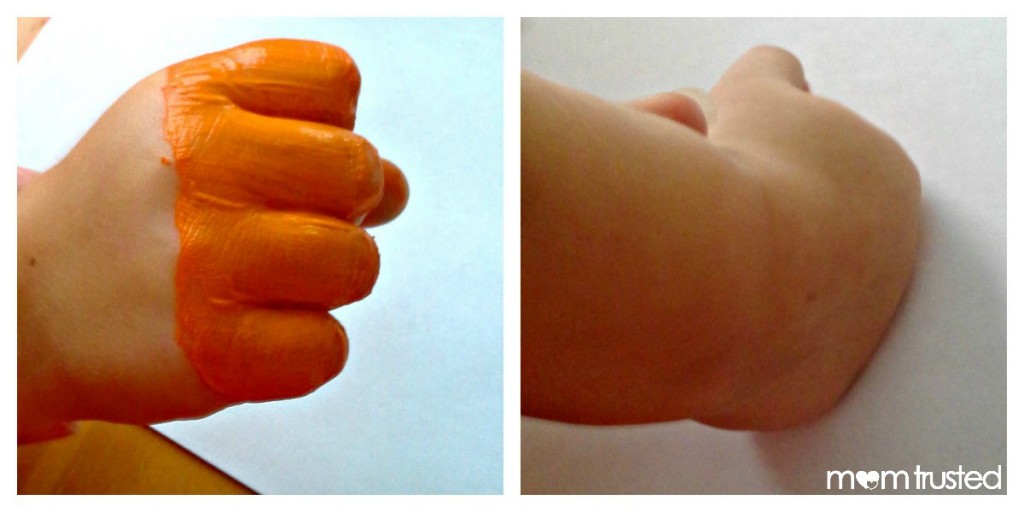 TIP
: It helps to roll his/her hand from one side to the other as you make the print as opposed to just putting the fist onto the paper. I did this at first, but the prints didn't come out complete.
Step 3: Using brown paint (or brown construction paper cut into a small rectangle), make a stem onto the pumpkin print.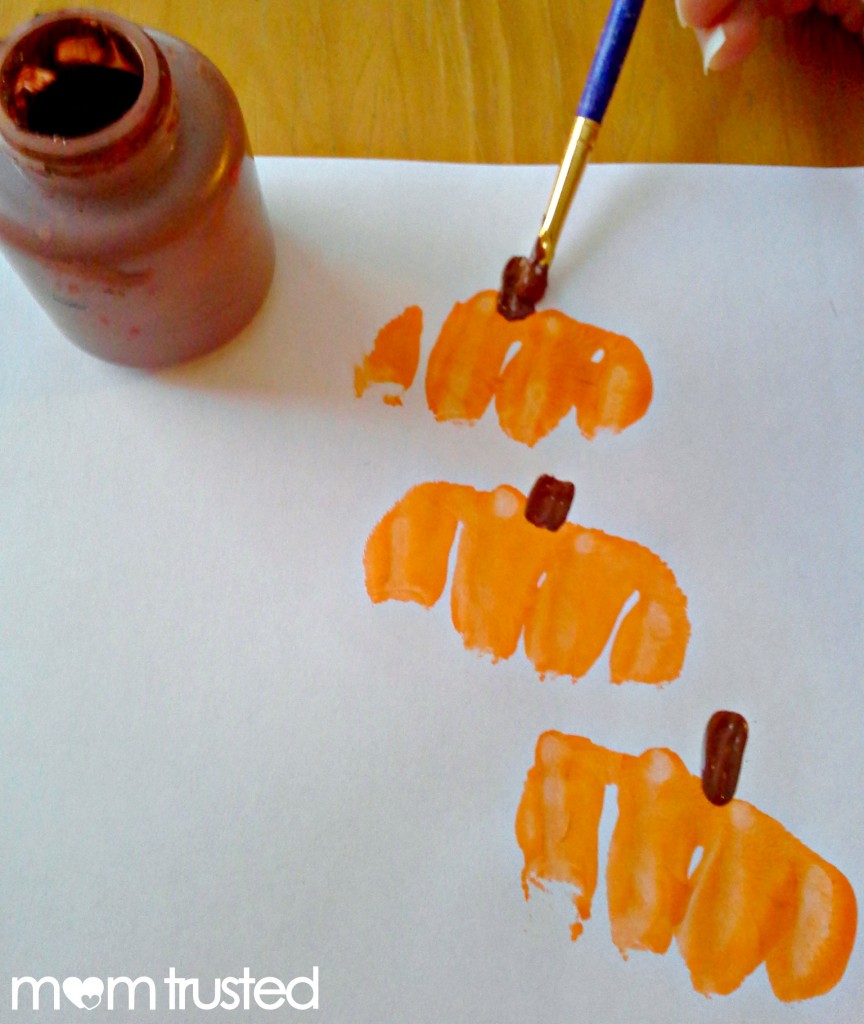 Step 4: With green paint (or green construction paper cut into a small leaf), make a leaf on each side of the stem.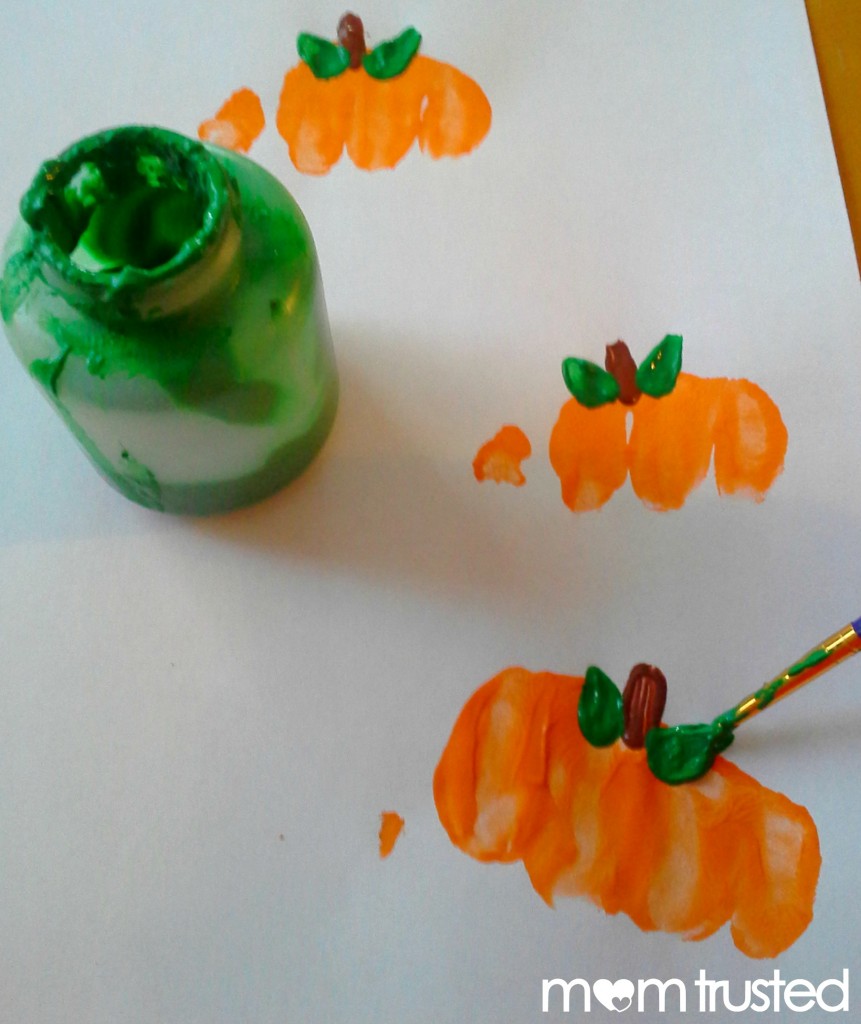 Step 5: Once your paint is dry, use the green marker to draw vines.
TIP
: Don't forget to date the prints as well. I decided to use an orange marker for this part.
Step 6: If you'd like to give this as a gift to a family member or add it to your own fall decoration collection, simply take the glass part of the frame, place it over the part you want framed, and trace around the glass. After you cut it out, simply place inside the frame. Viola! Instant fall decor and a colorful keepsake of your child's handprint….well, fist print. =)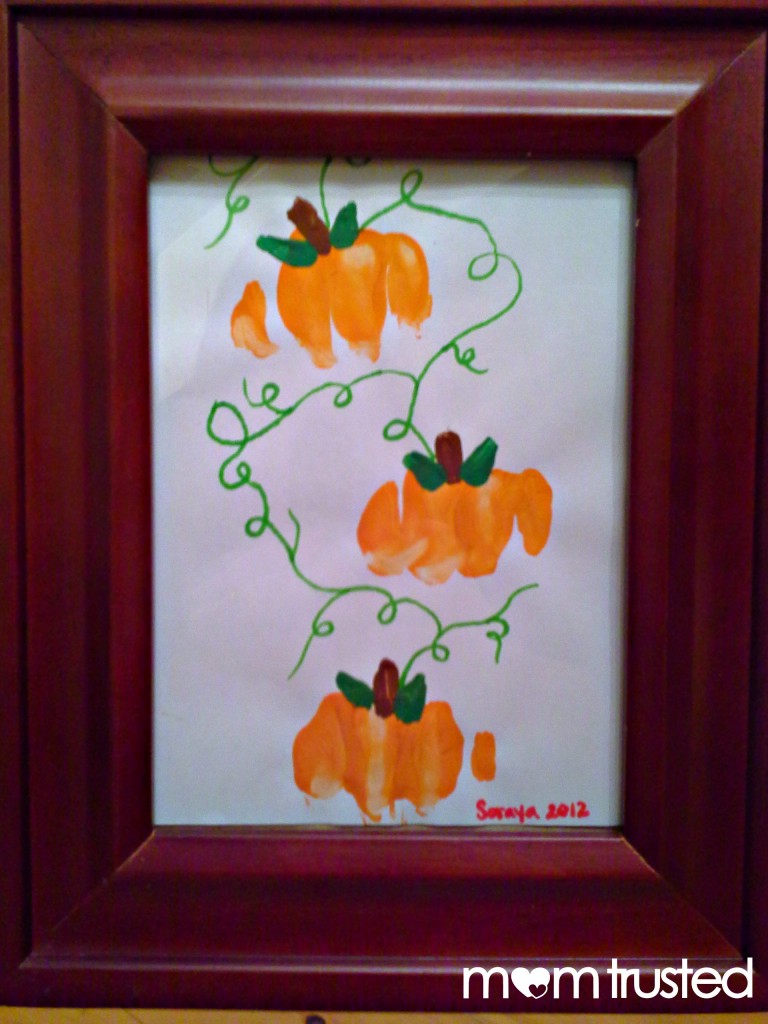 Related topics
Most recent