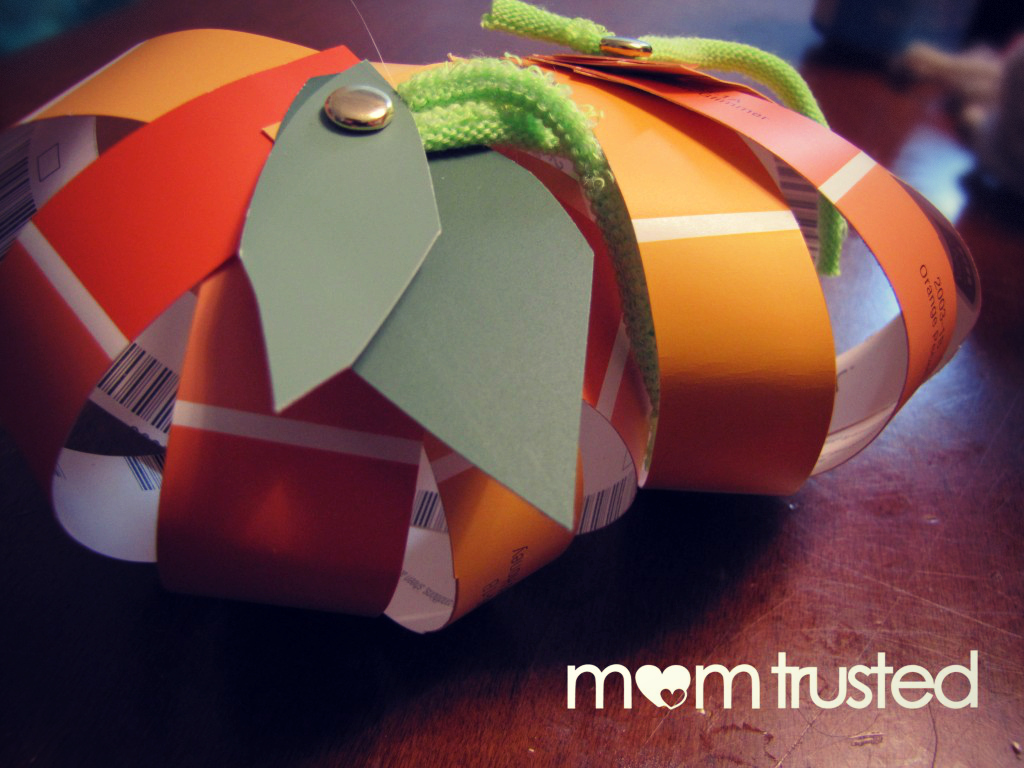 Paper pumpkins are a craft I remember making when I was a kid.  Add some brads to some strips of orange construction paper, and BAM!  Your two dimensional materials are suddenly in 3d!  How exciting!
We revisited this old favorite, but with some fancy designer colors!  We picked all the best oranges from the hardware store.  I knew we would make some sort of fall craft with all these fall colors, and when I remembered this easy craft, I knew the orange paint chips would be a perfect fit for pumpkin making!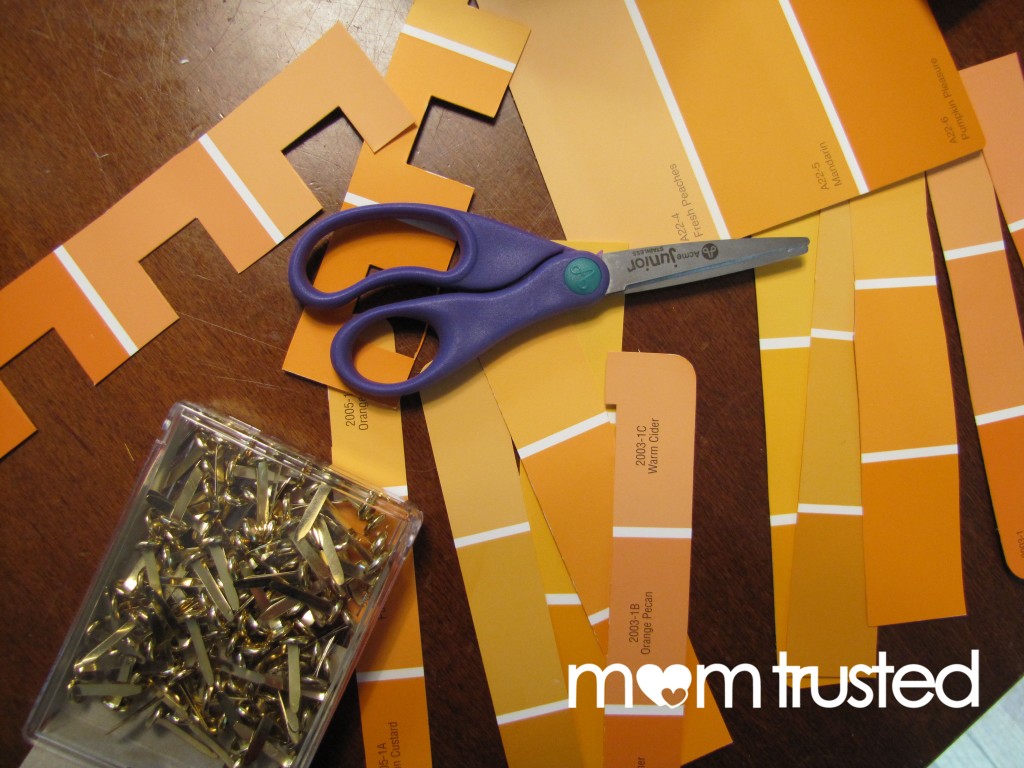 Cut the paint chips into narrow strips.  Ours ended up around 1" wide (because we had little hands cutting, nothing was too exact – but no biggie on this craft!  There's definitely a lot of wiggle room.) You'll need 8 strips per pumpkin.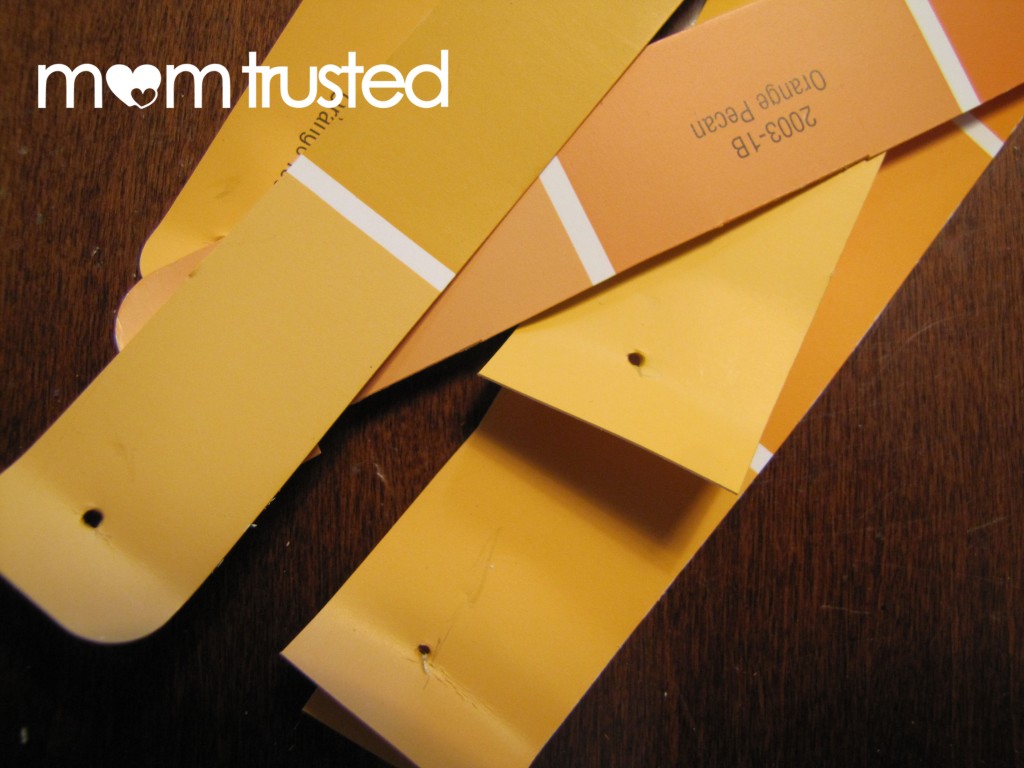 Mom or Dad can punch holes in both the top and bottom of the strips, about half an inch in.  Use a hole punch (kids can help), or a skewer or corkscrew.  The holes don't have to be too big.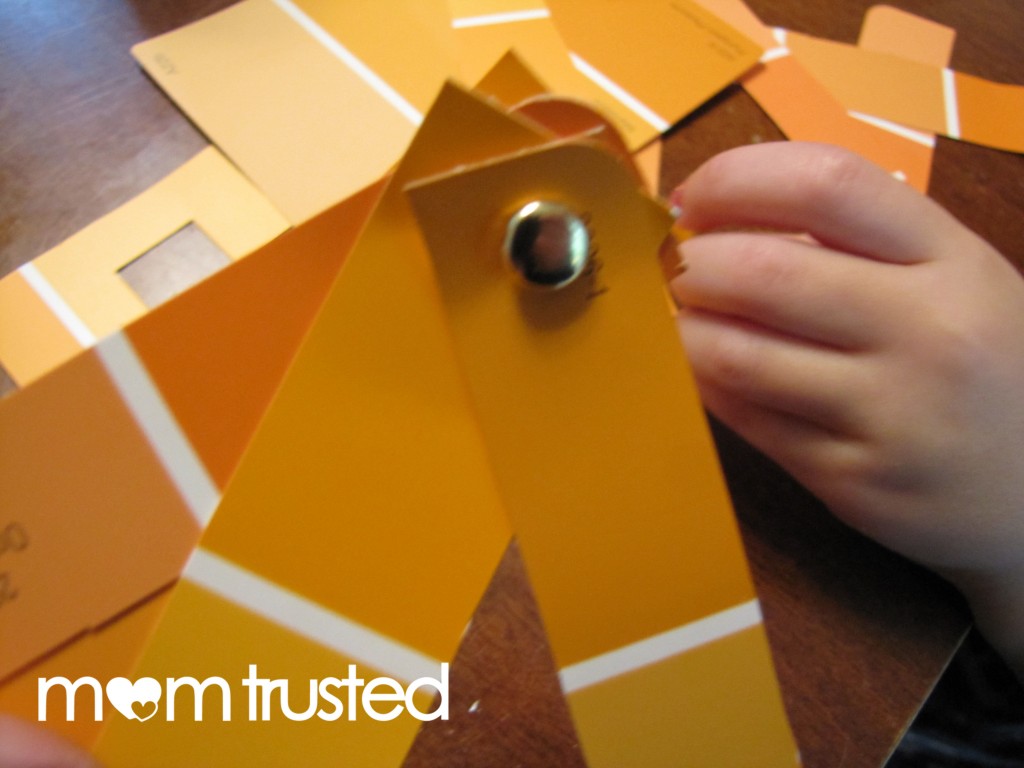 Add brads at the top and bottom, then spread your pumpkin out!  Kids might need a quick lesson in how brads work.  After showing them on one pumpkin, let them try out the next ones!  It's great practice for little fingers.  Add leaves and vines!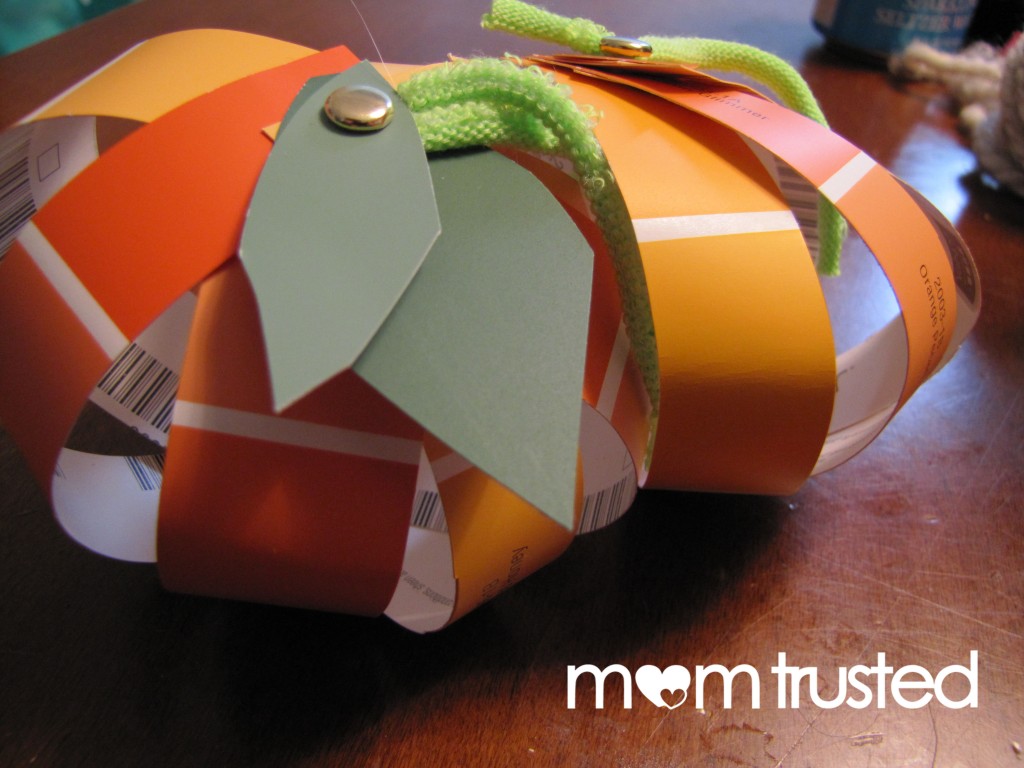 And who knows?  We're having so much fun with these orange colors, we really might paint something "Pumpkin Spice"!
Check out hundreds of other activities and projects for preschoolers and families!
Related topics
Most recent